Metal Seat Floating Ball Valve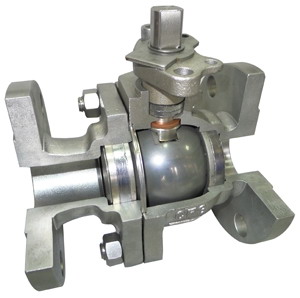 Product name : Metal Seat Floating Ball Valve
Products Category: > Ball Valve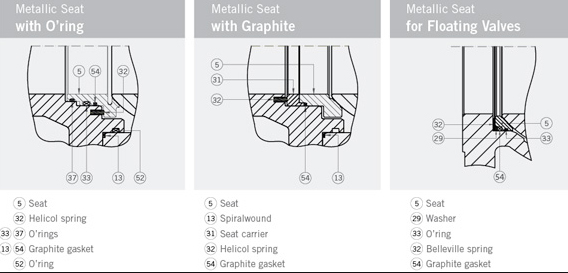 MAIN FEATURES:
The seat material of general purpose ball valve employs generally non-material,such as PTFE.Limited by the seat material ,the general purpose ball valve can not be used in case of high articles,and ash dregs neither.
Metal to metal seat design has been employed perfectly for the ball and seat,which has also adopted the advanced hardening technologies,such as ultro-sonic spray coating,nickel base spay welding,surface specially hardening,stellite spay welding,ceramic material with high strength and hardness,and so on.Surface hardness of ball and seat may generally reach more than HRC60, maximun is up to HRC74.
And application temperature of the material may be to 540℃,maximun is 980℃.Combining strength of the material gets to be more than 10000 PSI.Besides,the surface materials posses also very good resistance properties of friction and impact.
Nipo metal to metal seat ball valves are suitable for use in most hard working conditions.
Main Parameter Specification
Design and Manufacture:API 6D,ASME B16.34(BS5351),API 608,MSS-SP-72
Face to Face Dimension:ASME B16.10,API 6D
Flange Connection Dimension:ASME B 16.5
BW Connection Dimension:ASME B16.25
Test and Inspection:API 598,API 6D
Fire-Safe Design:API 607/6FA
Anti-Static Design&Anti Blow-Out Stem
Product Range
Body material: carbon steel, stainless steel, alloy steel
Full bore and reduced bore design
Nominal diameter:1/2"~48"(DN15~DN1200)
End Connection: RF,RTJ, BW
Pressure range: Class150~2500(PN16~PN420)
Working temperature: -46℃~+540℃
Operation : Handle, Gear, Electric actuator, etc
Send Inquiry :
Contact Us
Name: Mr.Fang
Tel: +86-18072196625
Mobile: +86-18072196625
E-mail: bwss@vip.163.com sales@steelvalve.cn
Add: Room 607, Block No.2, Wanda Plaza, Longwan, Wenzhou City, Zhejiang Province, China
Whatsapp: 86-18072196625
Skype: valvepipe
QQ: 295409951